---
Keynotes, Consulting, and Virtual Solutions to ensure your
organization has the mindset, behavior, and
tools to grow through change.
CASSANDRA WORTHY
Founder & CEO, Change Enthusiasm® Global
Keynote Speaker, Author & Consultant
"If you are going through a merger, acquisition, or any significant change, you'll find no better success enabler than Cassandra Worthy. Her message was exactly what we needed to move forward more engaged and prepared to champion our growth success metrics."
Andrew S. Mitchell
President Hayden Beverage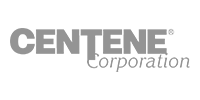 Culture
usually stands in the way of change adoption.
And what makes up culture?
Your
people.
What determines how your people are experiencing their work every day
Their
beliefs & emotions.
So, how do you harness emotions and create buy-in for change?
You give your organization a new model to
thrive in change.
That's
where
Cassandra
comes in…

"Cassandra's Change Enthusiast movement is revolutionary because it takes something subjective and innate – our feelings – and provides a framework to transform these visceral emotions into an objective action plan." 
Daniel Soffin
Innovation Manager, P&G
Early on in my career, when my company was in the aftermath of a $5B acquisition, I almost quit. Fueled by frustration and stress, I found myself on the precipice of walking out of the office and never coming back. Had I done so, I would have become another statistic. Yet another African-American female departed from a STEM-driven industry. Top talent voluntarily resigning during a time of significant organizational shift. Another change victim.
But I didn't.
Instead, I woke up one day and decided to view those feelings as a signal that I was sitting in a moment of opportunity. 
An opportunity to transform that chemistry, that feeling into something better. To choose every day to do something, say something, behave in some way that would move the needle of my work experience towards a better feeling. I didn't know it at the time, but I was cultivating a teachable strategy to inspire anyone to become enthusiastic about change, to find their unique power of resilience during turbulent times.
Today, I help organizations disrupt 'change as usual'. Through a practical and repeatable framework, I show them how they can transform their culture from surviving change to growing through change.
Disrupt 'Change as Usual'
Transform Your Culture from Surviving Change to
Growing Through Change

Recognize Your
Change Signals
During change, your people are inundated with high-priority messages from leaders. These messages may be conflicting, and require compliance without clarity. As a result, your people experience fear, anger, anxiety, and grief. Recognizing these emotions as 'change signals' is the first step.
See Change As An
Opportunity
Change creates an infinite supply of emotions. The Change Enthusiast language, mindset, and tools empower your people to 'develop a conscious mindset of opportunity'. They are now able to transform their change-stalling emotions into change-accelerating behaviors.
Choose Your
Better
Change is constant. When people intentionally shift how they feel, see and act during change events, they 'uncover a unique signature of resilience' during turbulent times. As a result, they are able to transform the tension of change into growth opportunities for themselves and their organization.

Which Option Will Drive The
Best Results
For Your
Organization?
Change Enthusiasm® Creates…
Higher employee productivity, engagement, and fulfillment
Higher engagement through the change
Faster timelines to successful change adoption
Quicker pace to achieve the change
Greater levels of success achieving lasting change 
Greater success sustaining the change
Consciously strengthened resilience
Better preparedness for the next change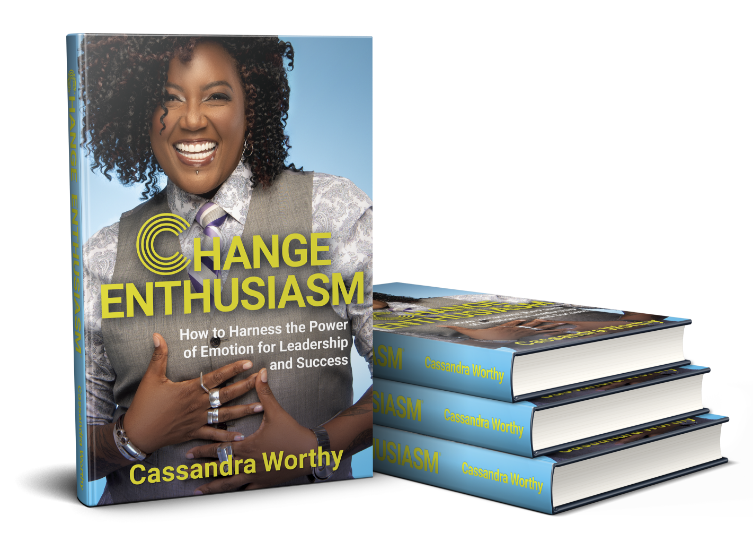 Dynamic corporate speaker and consultant, Cassandra Worthy, introduces a growth mindset practice that helps readers to view change and the emotions surrounding it as a gift.
Only 10 percent of successful change adoption is about know-how . . . the other 90 percent is squarely centered on the motivation and willingness to embrace the change. In this book, Cassandra Worthy shows that if the emotions standing in the way of motivation aren't addressed, any transformation journey is stopped in its tracks. Cassandra shares her unique strategy of Change Enthusiasm, which helps individuals to harness the power of emotion–a resource in infinite supply–to embrace and accelerate change and transformation journeys. Her practical yet inspiring strategies will inspire anyone to become enthusiastic about change and find their unique power of resilience during turbulent times.